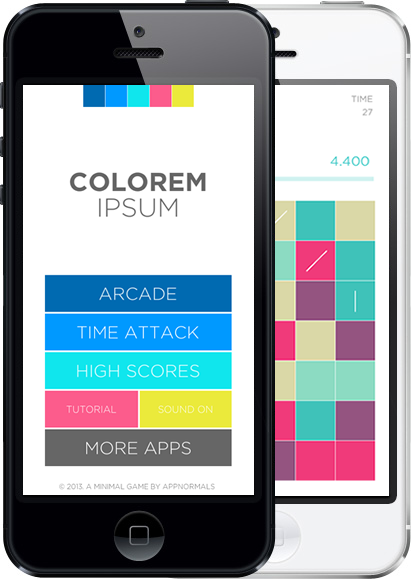 Neat design.
Every single detail matters, from typography to animation. The game is just beautiful.
Beautiful colors.
Lots of different color palettes carefully selected to increase game difficulty & the joy of playing. They will be different every time you run the app!
Special tiles.
Lots of power-ups available. Try to catch them to earn more points or enhance your game.
A minimal game about colours
This game started in #26 Ludum Dare which had 'Minimalism' as theme. We took the idea and develop for a few months to develop this simple, elegant & colorful experience.
Live Preview